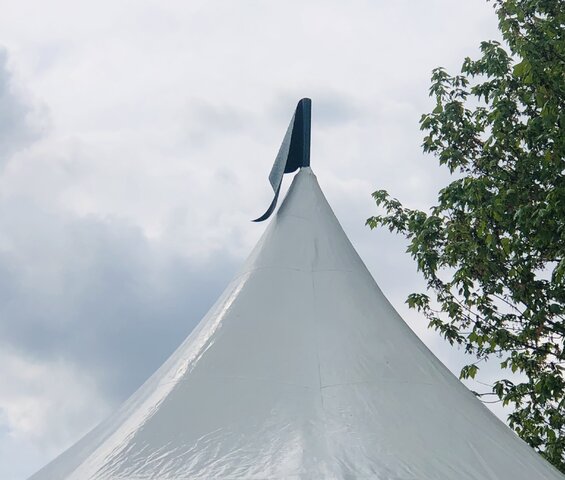 White Tent Flag
When you really want a polished and festive look, add a Tent Flag! Flags are 12" x 27" and are made of the same vinyl that our beautiful Tents are made of.
Reserve 1 Flag per Tent Peak: for a 20 Ft x 20 Ft, choose 1 - for a 20 Ft x 40 Ft, choose 2.
Mix and Match on larger Tents to show school spirit!